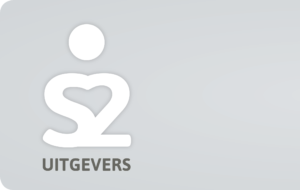 Thanks to Book Helpline for helping me with editing and publishing my first book. Judith and Ginny were easy to work with and provided great feedback and guidance
Book Helpline helped me with editing the English translation of my book. They did a very good job and quick as well. Joanna and Judith are great to work with. Thank you!
I highly recommend Book Helpline because you cannot find a more qualified and dedicated team of professionals to help you through the publishing process – editing, ghost writing, proof reading, formatting, cover design, Amazon file uploading, etc. Book Helpline is 5 Star Plus organization that delivers excellent results.
I worked with Judith on a copy edit for my book and am thrilled with the experience. Judith set expectations very clearly and stuck to the timeline she provided. I highly recommend Judith and Book Helpline and will definitely use the service again in the future!
Ginny and Judith were wonderful at expertly addressing all of my concerns regarding getting my book edited and published in a relative short time frame. Judith provided top notch editing, and Ginny was magnificent in coming up with a jacket illustration and formatting for my book. The pricing was more than fair for their excellent effort. I couldn't be happier with the results. Totally recommend!
Joanna has been an amazing editor for my book. So attentive, skilled in her advice and direction and highly efficient. Getting support from Book Helpline has been a fundamental part of producing a professional and interesting book for my readers. Thank you 
If you are looking for manuscript editing or proofreading I highly recommend Book Helpline! Their pricing is affordable, turn around time reasonable, and work of high quality. They have helped my fine-tune and edit two projects and I will definitely consider them for future editing needs.
Book Helpline: fast, friendly and flexible! Judith cs delivers high quality for a reasonable price.

Happy and returning client: DAAN@daanworks
I can't recommend Judith and her team at bookhelpline.com enough. They were professional, punctual and perfectly pleasant every step of the way.
@bookhelpline
 thank you for your support. Your help is one of the big reasons I managed to get my book out there. Thank you!
Ginny and Judith were awesome! They edited the heck out of my manuscript
and I loved it! Thank you so much Book Helpline!!!
I worked on all seven of my books with Book Helpline and it continues to be a pleasure. Their story analysis, edits, and support always get me back on track. Till next time!
Book Helpline is a wonderful service, and a must for self-published authors. 10/10
Great editing, advice and guidance from 
@bookhelpline
 that really helped raise my book to the next level
Ginny was very helpful. She did a good job, got a lot of errors I missed, helped with some storyline suggestions, worth what I paid. Would use her again.
Thank you to both Judith and Joanna @bookhelpline for making the review and editing process so easy and pleasurable for a first time writer! Joanna's input was invaluable and I genuinely felt that there was an indepth understanding of the book content. Thank you.
We helpen zelf-uitgevende schrijvers een kwalitatief goed boek te publiceren.
Onze missie is om jouw manuscript naar een hoger niveau te brengen door een kwaliteitsslag te leveren, zodat je je boek vol vertrouwen kunt publiceren, je trots kunt zijn op het resultaat, en je lezers geinspireerd worden door jouw boodschap.
Book Helpline is een Nederlands bedrijf dat al negen jaar bestaat. Ons vaste team van redacteuren zijn native speakers (VS, VK) met een universitaire opleiding, die al jaren als redacteur werken. De meeste zijn zelf ook schrijver.